Africa Is No Island
MUSEUM OF AFRICAN CONTEMPORARY ART AL MAADEN (MACAAL), MARRAKECH, MOROCCO
27 FEBRUARY – 24 AUGUST 2018
Curators: Jeanne Mercier, Baptiste de Ville d'Avray & Madeleine de Colnet.
The exhibition brings together the work of approximately 40 emerging and established photographers who are working from a distinctly African perspective. The artists examine universally relevant cultural concepts of tradition, spirituality, family and the environment, within the context of modern African experiences and daily life.
Africa Is No Island celebrates Afrique in Visu's decade long working practice by selecting artists who have previously shown work on the platform as well as those from within Fondation Alliances' collection. This platform itself has become a "visual territory", overcoming borders and reporting different perspectives on, around and from the African continent. The curators have chosen works based on the following three themes; "Je suis ma représentation" (I am my own representation), "Dessiner des géographies" (Drawing Borders) and "Recueillir l'histoire" (Transcribe History).
Ayana Jackson, Baudouin Mouanda, Edgar Marsy, François-Xavier Gbré,
Hicham Benohoud, Hicham Gardaf, Ishola Akpo, Joan Bardeletti, Joana Choumali,
Lebohang Kganye, Maïmouna Guerresi, Mohamed El Baz, Mohamed El Mourid,
Mohammed Laouli & Karin Ströbel, Mouna Karray, Mustapha Azeroual, Namsa Leuba,
Nicola Lo Calzo, Nyaba Léon Ouedraogo, Sammy Baloji, Walid Layadi-Marfouk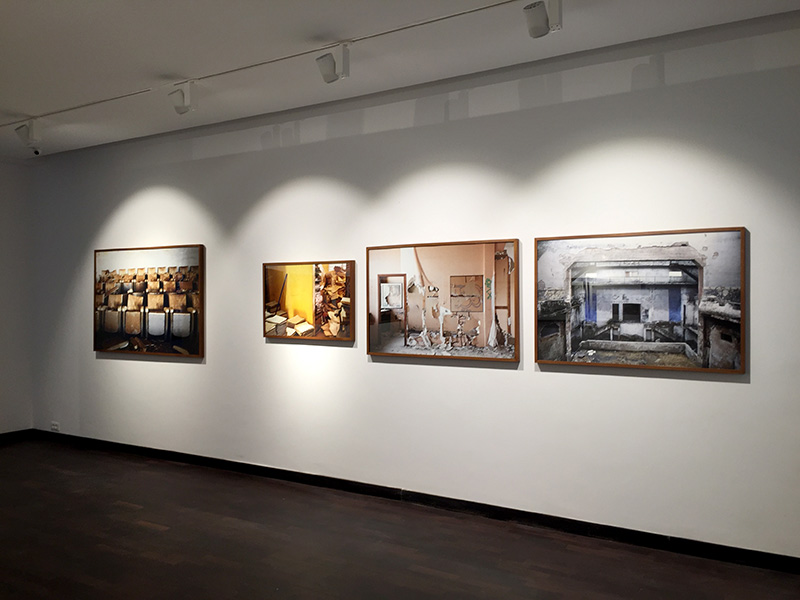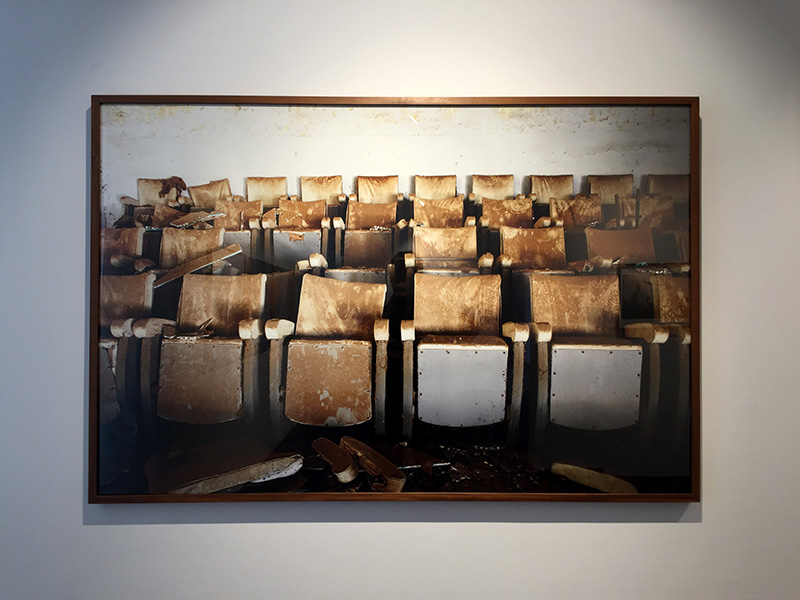 Cour suprême II, Palais de Justice, Cap Manuel, Dakar, 2014
Archival inkjet print
100 x 150 cm
Press release (selection)
Frieze.com
15 mars 2018, Africa Is No Island, Sean O'Toole
Wallpaper.com
13 mars 2018 – A new Marrakech museum is bringing Africa's flourishing art scene home, Jessica Klingelfuss
WideWalls.ch
23 février 2018 – Africa Is No Island – Contemporary Photography from the Continent and the Diaspora
« Gbré's four photographs include interior studies of the ruined Elizabeth Hotel in Tiberias, Israel, made in 2009 at the start of his project, and a defunct Unilever soap factory in Haubourdin, near Lille, photographed in 2010. The ruins look African, but aren't. That is partly the point of this roaming, intriguing, people-interested exhibition: the unravelling of time and the confident articulation of Africa's relatedness to elsewhere. » Sean O'Toole